YOUR FRIENDLY, FAMILY PHARMACY
The journey of Paxs Pharmacy began in 1988 but as a small pharmacy built with a handful of improvised shelves and boards. The passion was borne out of the need to serve our community and ensure accessible healthcare for everyone at pocket-friendly cost. That passion has been our driving force and decades later, the initial mission and vision still remain relevant and attainable.
Today, we have moved from serving just one location to serving most of South East, Nigeria from ten (10) fully stocked branches and counting. Paxs Pharmacy has grown from merely providing pharmaceutical products and services to catering for the health and general wellness of our customers.
Paxs pharmacy has become a household name known for high quality products and impeccable services rendered by skilled, family-friendly professionals.
From that first shop at Nkpor junction to the second one at No 80 Awka road four years later, it has been an exciting journey. With the opening of the third branch at No. 2 Awka road, nothing could hold us back.
Our inspiration? The provision of excellent pharmaceutical and sundry products and services to as many people as possible to help them attain good health and wellbeing of mind and body.
To provide Accessible, Affordable and Exceptional healthcare solutions efficiently delivered by friendly, supportive and knowledgeable professionals.
To be the preferred destination for healthcare and well-being
Thirty-three (33) years later, Paxs Pharmacy is waxing stronger, breaking barriers and setting the pace. We have become a trusted household name well known for the provision of healthcare products and services, beauty and wellness products, as well as groceries in Eastern Nigeria
Our customers trust us to always provide the highest quality products and services across all boards – medical and non medical. Paxs Pharmacy caters to the old and young, families and companies. We go beyond the provision of quality healthcare products and services for families in our communities.
As one of the leading pharmacies in Eastern Nigeria, with a fountain of experience under our belt, Paxs Pharmacy aims to facilitate easy access to best quality products and services that will enhance health, wellness and beauty for our various consumers.
We go the extra mile to ensure that the safety of our customer's health is guaranteed by: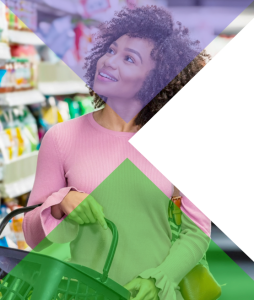 Making healthcare easily accessible and affordable for everyone, with our ever increasing branches across Eastern Nigeria.
Stocking and dispensing genuine and effective pharmaceutical products sourced from trusted leading pharmaceutical companies all over the world to patients, families and healthcare providers in Nigeria.
Working only with highly skilled and friendly professionals.
Proffering vital information and education on healthcare and beauty products to reduce drug abuse and drug dependency.